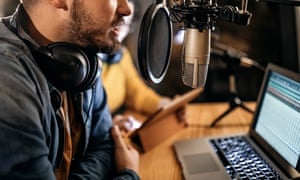 When Jack Barlow began teaching four years ago, the last thing he imagined was that he'd find himself launching a podcast on mental health; and yet, when he was tasked with overseeing the wellbeing of 800 pupils at the secondary school where he works, that's exactly what he did.
Keen to encourage teenagers at Philips high school, in Whitefield, Greater Manchester, to open up about any struggles they might be facing, Barlow started the Philips Positivity Podcast – an audio space where teachers lead by example.
The podcast invites teachers to share their own mental health stories and provides tips to help pupils understand and cope with life's stresses and anxieties.
"I had no experience at all of making podcasts, but I'd enjoyed listening to them for a while," says Barlow, 29, who can more typically be found on the school's sports field. "School kids are constantly on their phones and social media, so it's about finding ways to reach them where they are. If we want them to start opening up about their feelings, I felt that we, as teachers, had to do it first."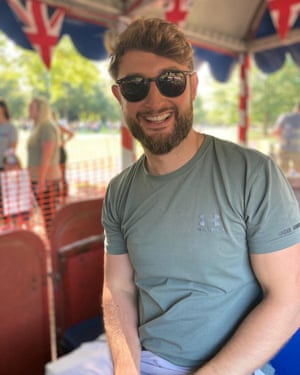 The idea came to him at the start of the current school year. "I called a couple of mates who host podcasts of their own and started asking questions about how I could launch one aimed at the kids in school," he says. "I did some research, asked my headteacher if I could buy a microphone, and began recording."
Becoming the wellbeing lead – a role looking at ways to improve the mental and physical health of students and staff – was a promotion for Barlow, who has been at the school since 2017.
"We've done a lot of the more usual stuff, like looking at school menus and ensuring there are enough breaks at the right times in the school day. I've also prepared lessons on nutrition and creating a healthy lifestyle, and started up a staff fitness WhatsApp group. The podcast has definitely been the highlight, though – the reaction to it has been brilliant."
Each 20-60-minute episode – "I've not learned how to edit yet," confesses Barlow – features a conversation with a colleague. "We had one teacher open up about having bipolar disorder, another spoke about living with anxiety. They were really eye-opening for students and staff. Our school safeguarding officer previously spent 14 years in the police force and talked about the impact of some of the things he'd seen. I've also featured the author of a book on teenage positivity and confidence."
"Young people need to hear others talk openly," he says. "The uptake has been amazing. Kids come up to me who I'd never have imagined would listen. Some of them take the mick out of my intro ('Hello, Mr Barlow here'), but at least I know they're engaged."
The reaction from staff has been equally encouraging. "I emailed staff asking if they'd be up for taking part and was surprised by how many replied, particularly men. It's a struggle to get teenagers – especially boys – to open up about their feelings, yet working in a school, you see how much they go through, from problems with relationships and friends, to issues at home."
Barlow's love for teaching started with his own PE lessons at Woodhey high school in Ramsbottom, Greater Manchester. "They were always a positive experience. My teacher, Mr Turner, made sure I left feeling good about myself. I wanted to do that for others."
He studied sports coaching at university before cementing his passion for the classroom with a post as a teaching assistant. He then went on to complete his teacher training and qualified in 2017. As well as his timetabled work, Barlow runs extracurricular activities and helps to bolster links with local rugby, football, basketball and athletics clubs, building on the school's existing reputation for competitive sport.
"Every day is a new challenge," he says. "The pupils you meet are amazing. The beauty of PE is that we tend to have a great relationship with those who struggle with maths, English or science. It's a chance for them to get out of the classroom and express themselves. They come in as shy year 7s and leave as young people who challenge themselves and want to succeed in life. It's an accomplishment for them and for me."
As well as posting QR codes around school for his podcast – which is on several platforms – Barlow and his PE department colleagues have found surprise success on TikTok. "Our first video had 434,000 views," he says. "Most importantly, the podcast and being on social media sites like TikTok has helped us to build some really good relationships with students."
The Philips Positivity Podcast is, he says, just off the starting blocks: "My ambition is to grow it and to have well-known people on it connecting with the kids on these topics. A school has the chance to speak to so many people in one building and change so many lives. It's a perfect place to get a message of positivity across to teenagers."
In teaching every day is different, and so is every teacher. Discover 100 teachers across the country, shaping lives. And if you'd like to know how you can bring your individual passions to a job in teaching, head to Get Into Teaching to find out more.